Low-Poly NFT Fun
MAGROUND presents its first NFT project in collaboration with renowned CG artist Mike Turner.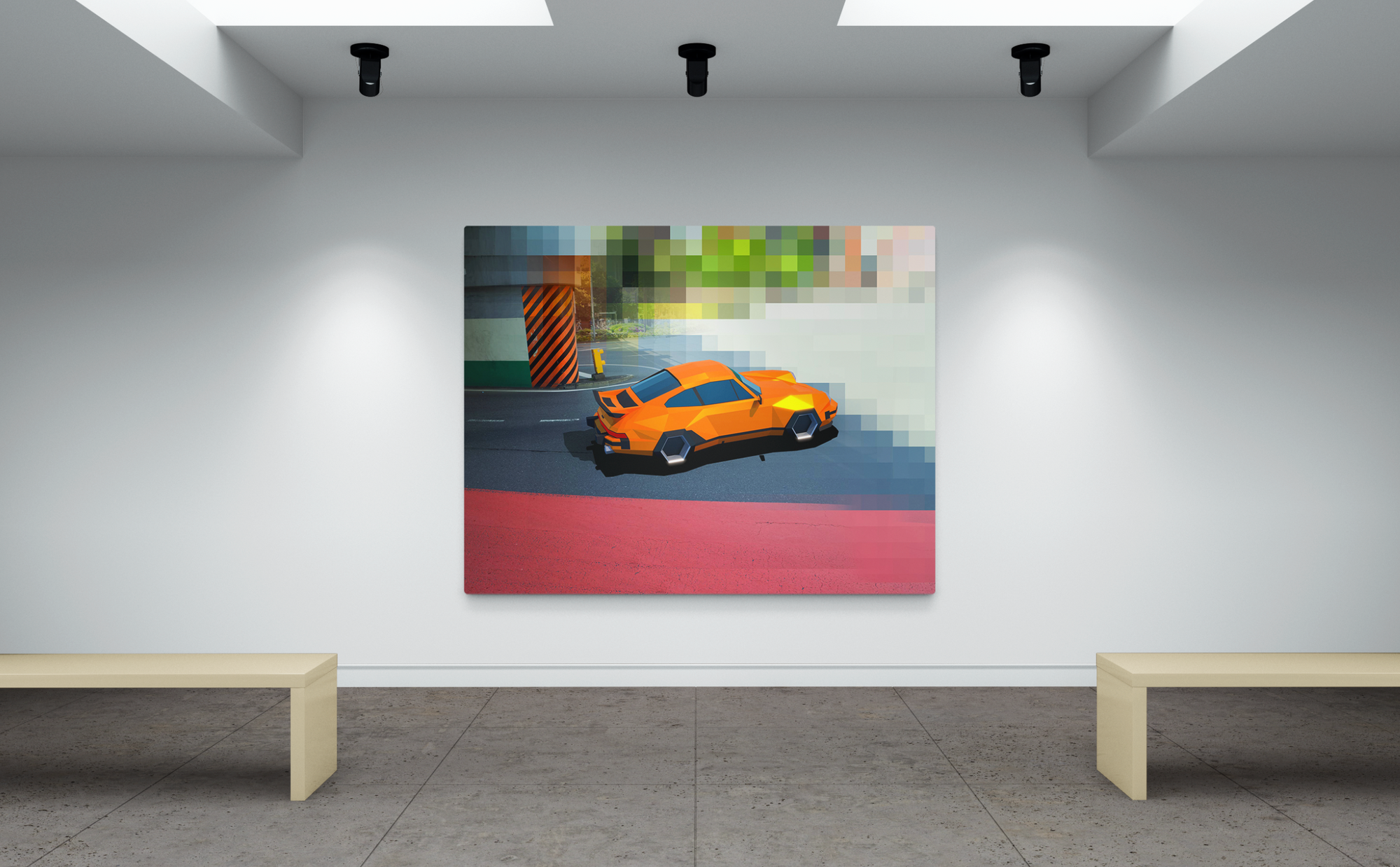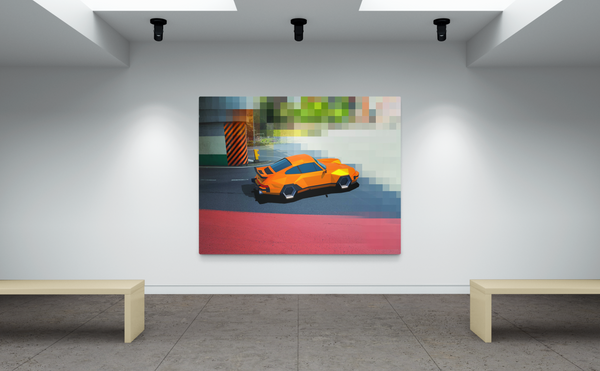 We are excited to present you our first NFT project in collaboration with renowned CG artist Mike Turner.

UK-based Transportation Designer and CGI Artist Mike Turner has recently created his very own visual language to express his passion for cars - a "Super-Low-Poly" style. Mike has worked in the industry for the past 25 years, designing everything from cars to trains, motorcycles to land speed record cars... He has spent the past 3-4 years developing digital concept cars in his spare time - largely inspired by iconic road and race cars from his youth.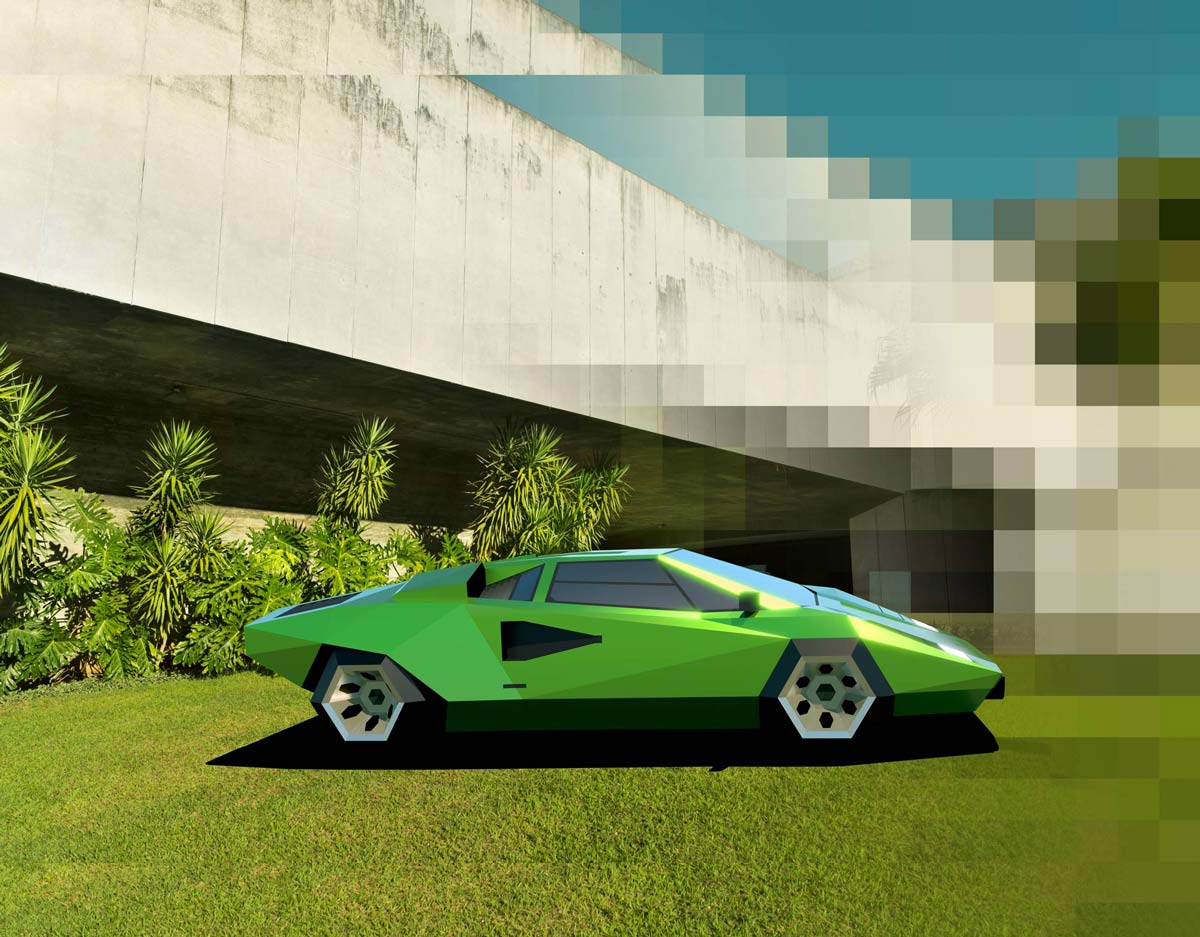 Recently, Mike began experimenting with an altogether more extreme modeling and visualization technique – exploring the idea of reducing well-known classic cars down to their most basic form, yet still ensuring their unique character remains recognizable.
Inspired by the low-res video game graphics of his youth, Mike's vehicles are reduced, simplified and abstracted - so that only a series of faceted polygon surfaces remain. Mike pushes hard whilst shaping his digital creations - to see how minimal he dare go without losing the spirit and key features of the original design.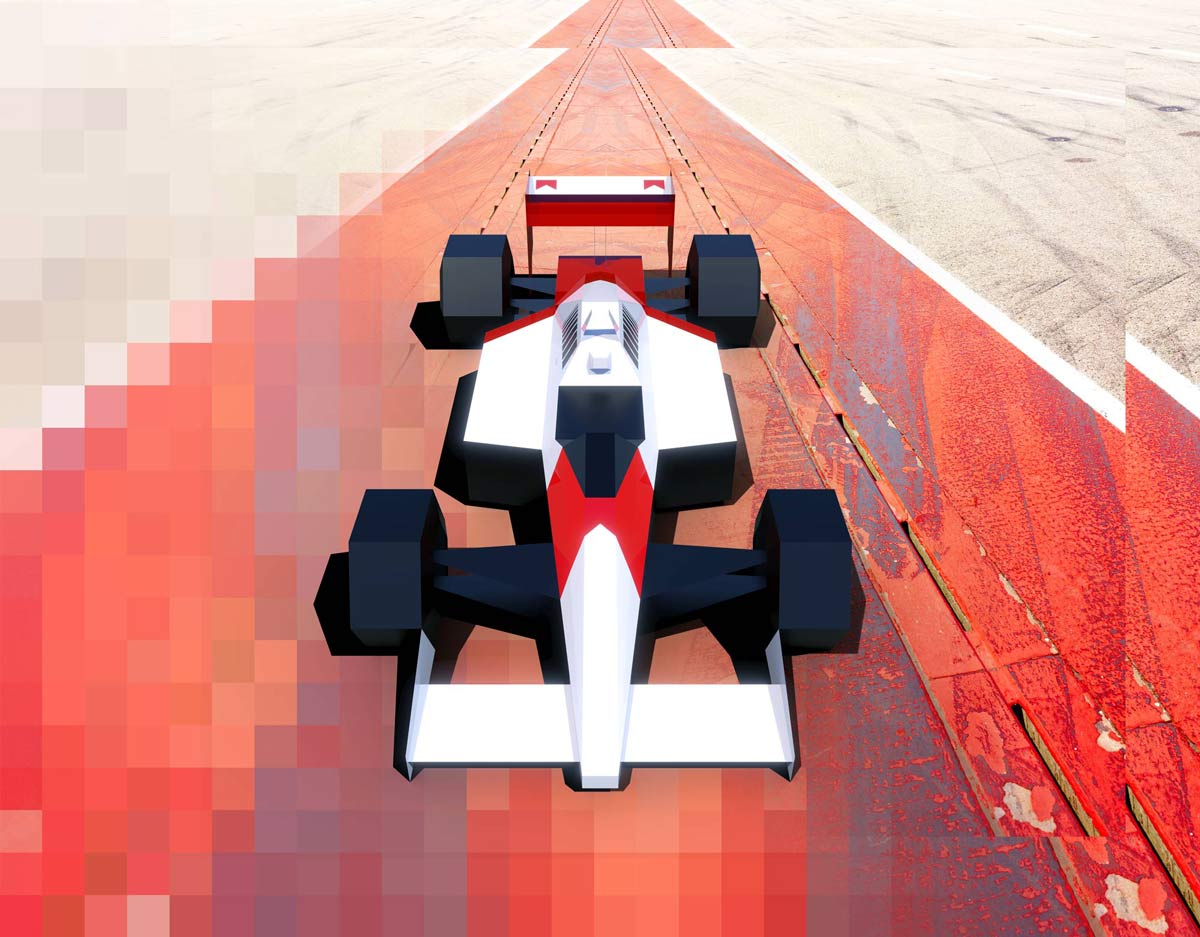 It's a careful balancing act – but each is still recognizable, despite being a fraction of the original in terms of surface complexity and polygon count.
In Mike's images, you still recognize the essence of a Ferrari GTO, Lamborghini Countach, or LandRover Defender at first glance.

Together with Jens Mueller of MAGROUND - the largest image archive for automotive backgrounds - life was breathed into the 3D models. Mike's iconic low-poly creations were placed in photographed locations that reflect the car's character. Just as it is done in "photorealistic" advertising and marketing visuals,   Mike's cars and the background images had benn bldended together. The photos to had been edited for transition from the high-resolution, sharp "real world" shot into an abstract color mosaic – which creates a perfect symbiosis with the low-poly vehicle.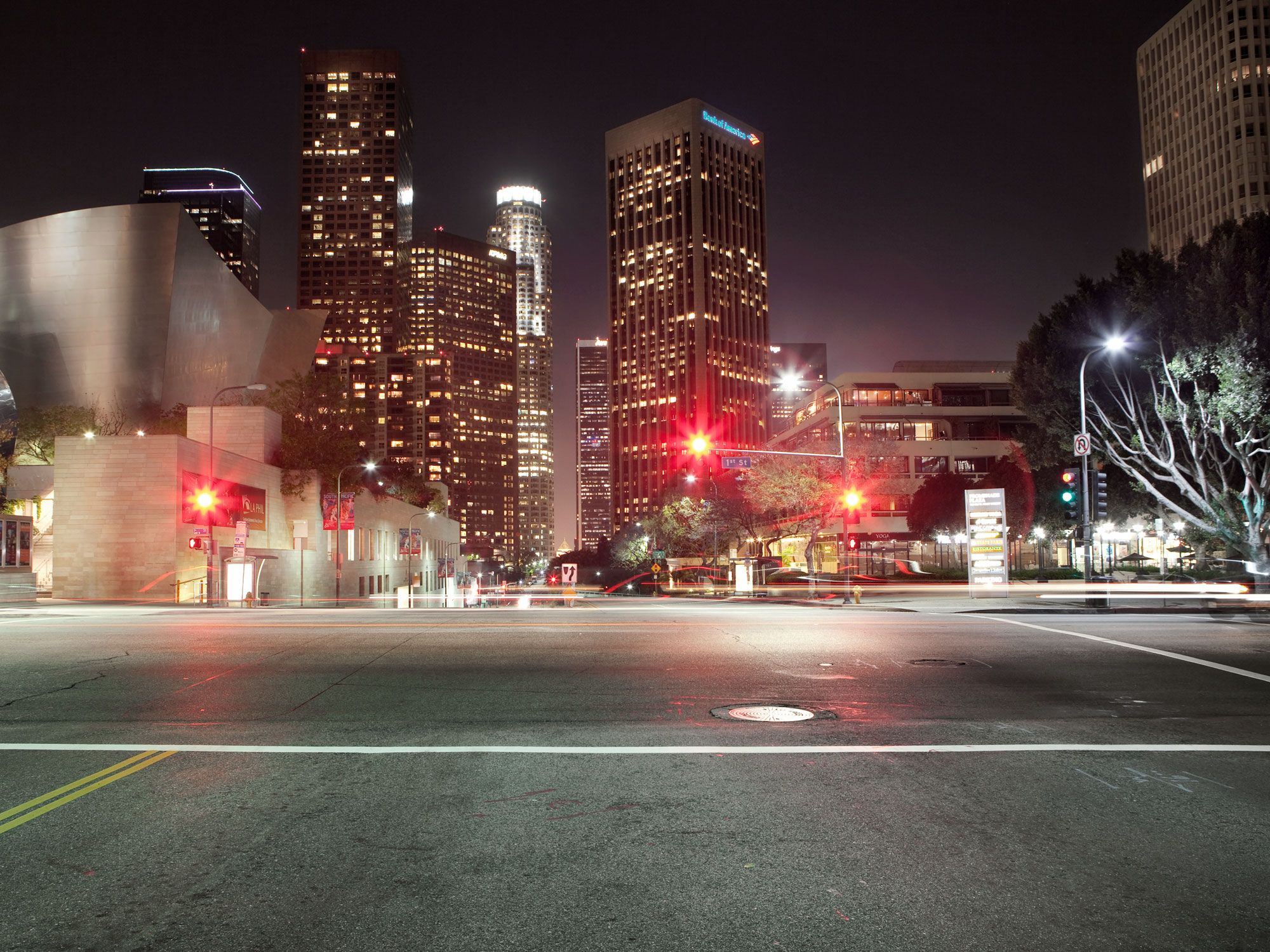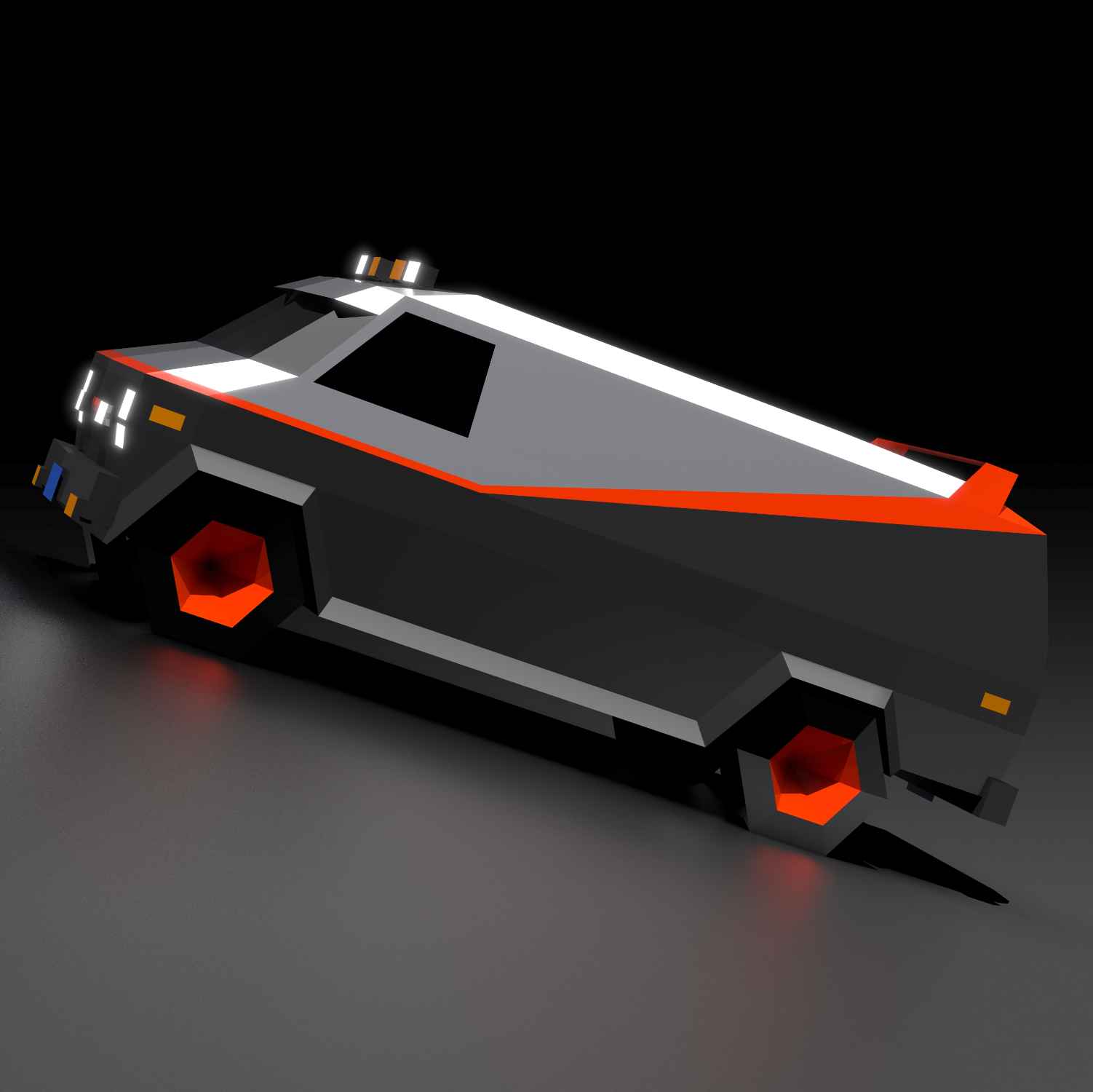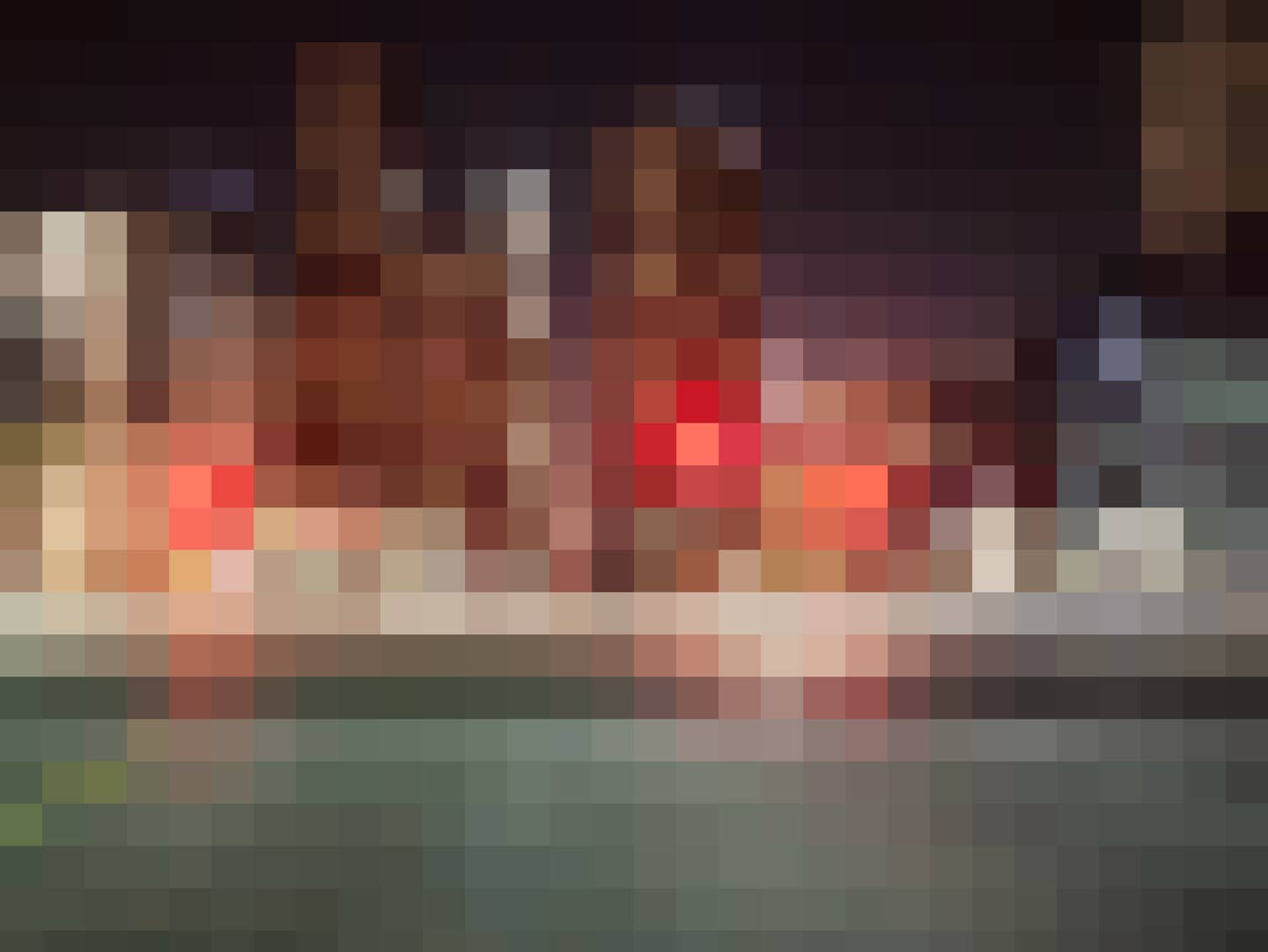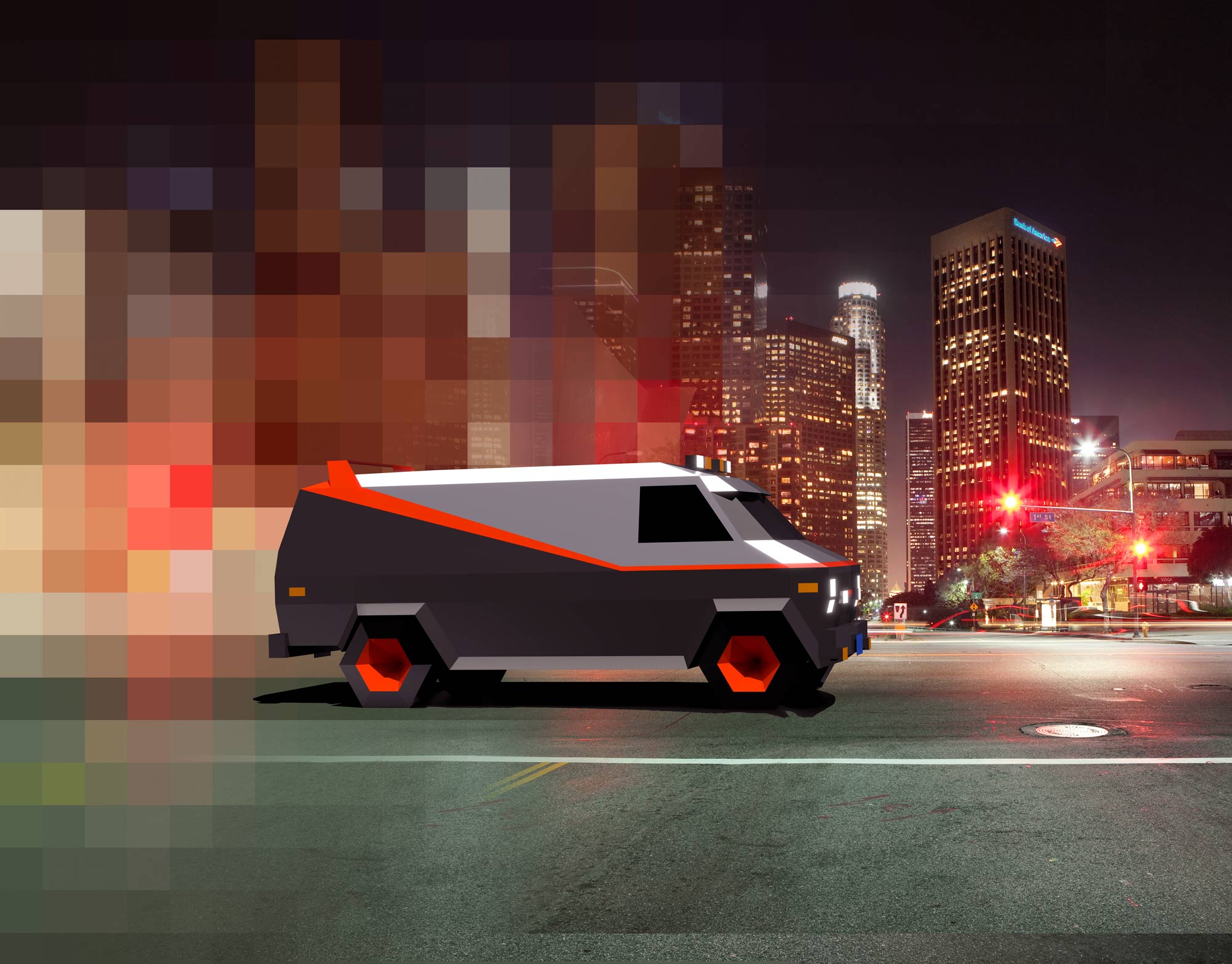 These graphically striking and color-intensive compositions are extremely high-resolution and fascinate with their unique abstract style while maintaining the familiarity of the car icons. If you narrow your eyes and absorb the image from a distance, the abstraction fades and the image appears sharp.

The artwork series was spontaneously born from a shared passion for cars, design, conceptual image-making - and the pure fun of artistic experimentation and collaborative exploration.

An auction of the digital originals as NFT and a printed version for wall art is planned in due course – the collection will inevitably appeal to auto enthusiasts, designers, classic vehicle owners, and art collectors. All proceeds will be donated to charities.