NEW: Subscription and Credit Plan: Elevate Your CGI Artistry to New Heights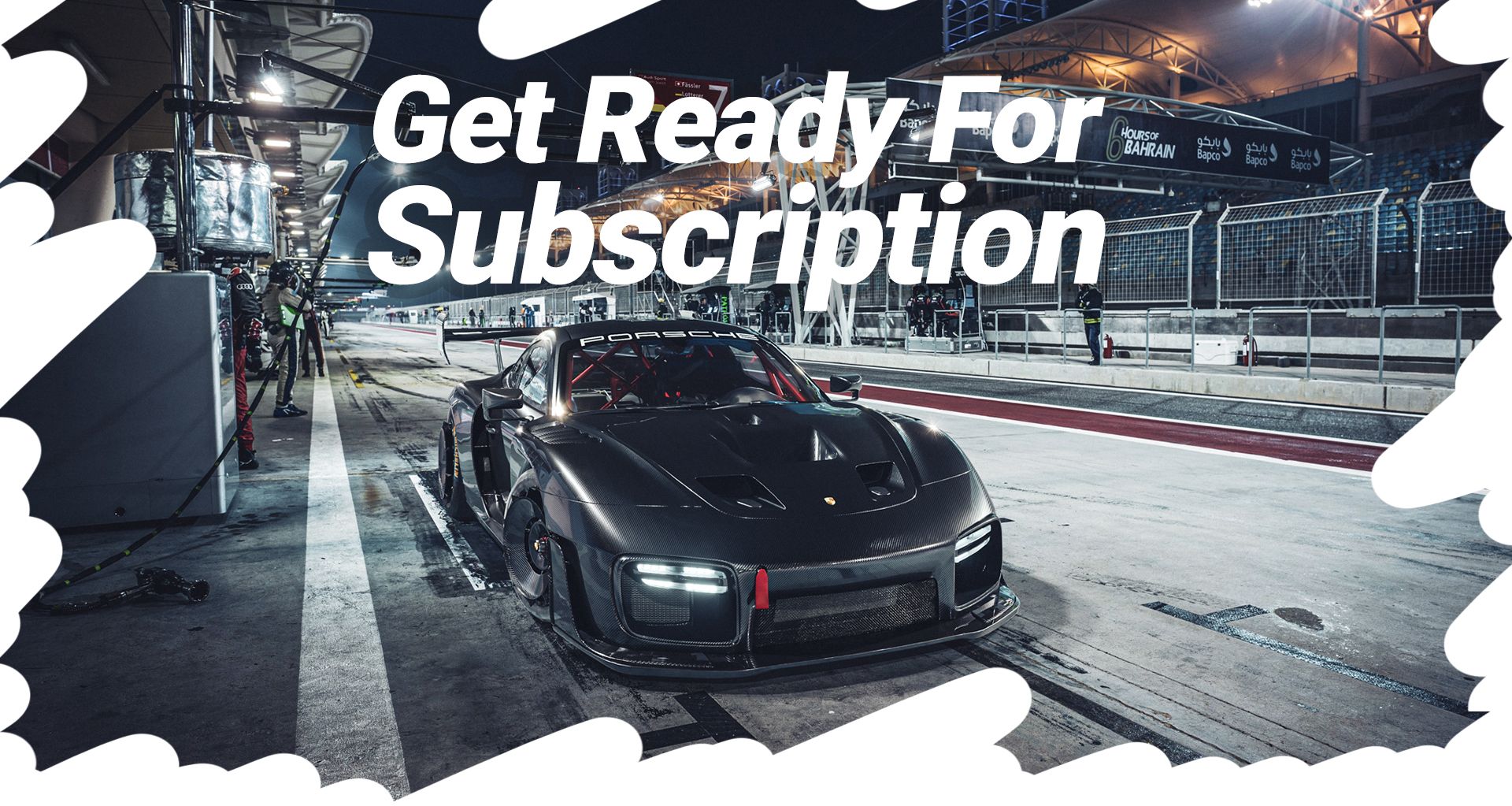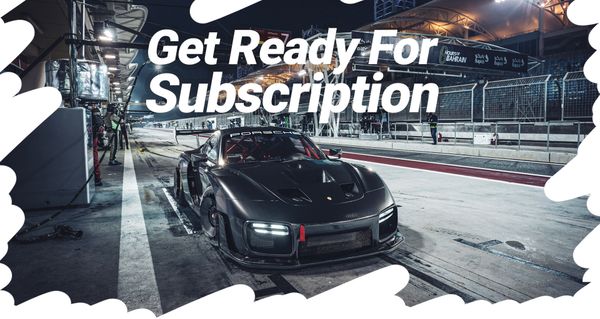 Hello to all our valued community of Creatives, Automotive Surface Designers, CG Artists, 3D Car Enthusiasts, and everyone in between!
We're thrilled to bring you an exciting update from the MAGROUND team. We've been working tirelessly behind the scenes to enhance your experience and provide more value, and we're excited to finally share this news with you.
We have launched our new Subscription and Credit Plan, a move aimed at providing you with even more access to our exclusive, high-end 360° HDR Domes and background image content for car renderings.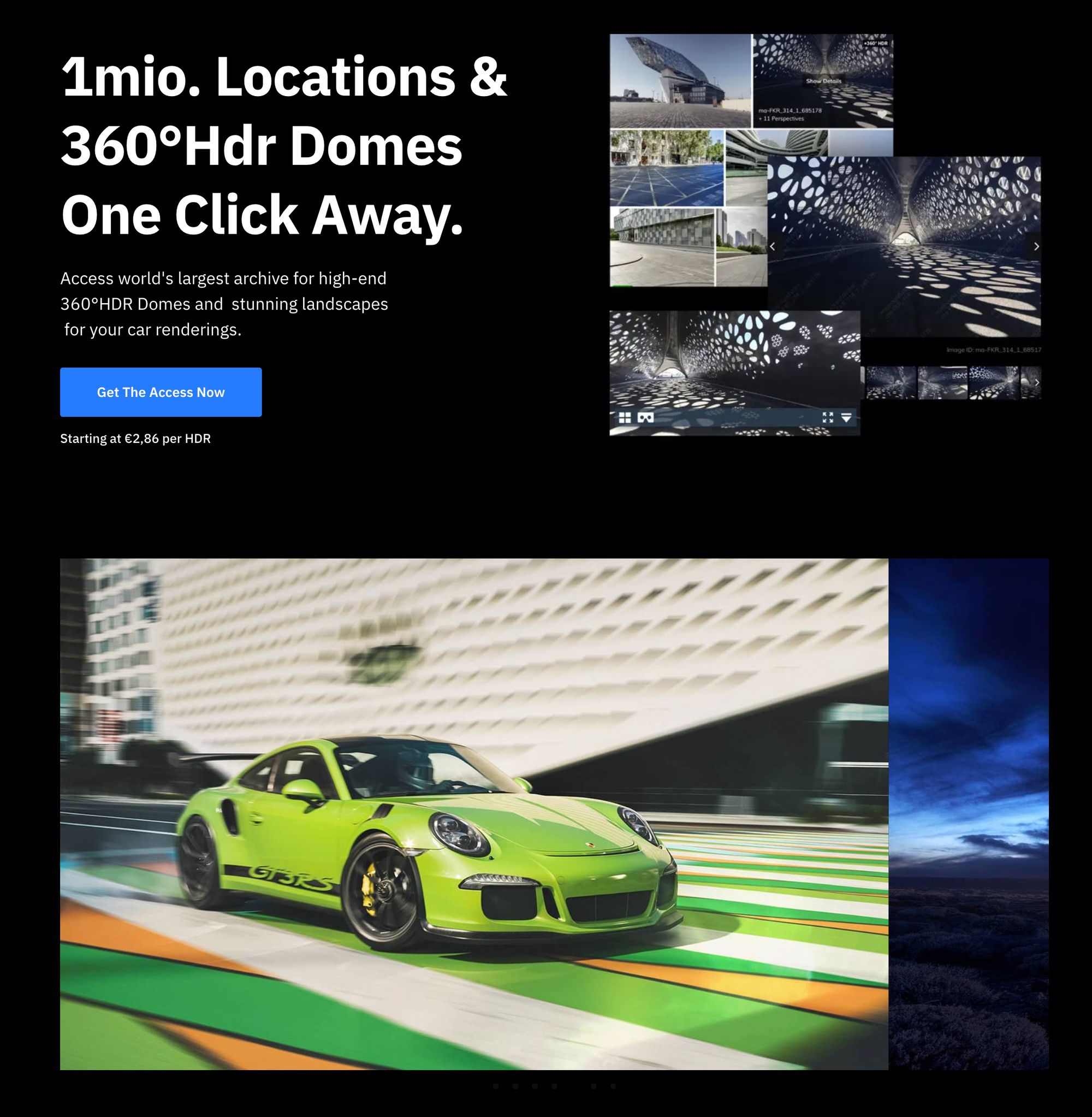 Our new Plan promises to meet the diverse needs of our community, whether you're an automotive surface designer perfecting the visual appeal of your next vehicle, a CG artist looking to enhance your portfolio, a creative in an agency presenting new campaign ideas to customers, a 3D car enthusiast eager to create lifelike renderings, or anywhere in between.
With this new plan, you'll have access to over a million location images and matching 360° HDR Domes at a single click.
Our library sets itself apart with its scale and diversity, featuring up to 11,000px Backplates and 30,000px 360° HDR domes grouped in location sets from over 100 countries worldwide, ready to bring your wildest CGI dreams to life.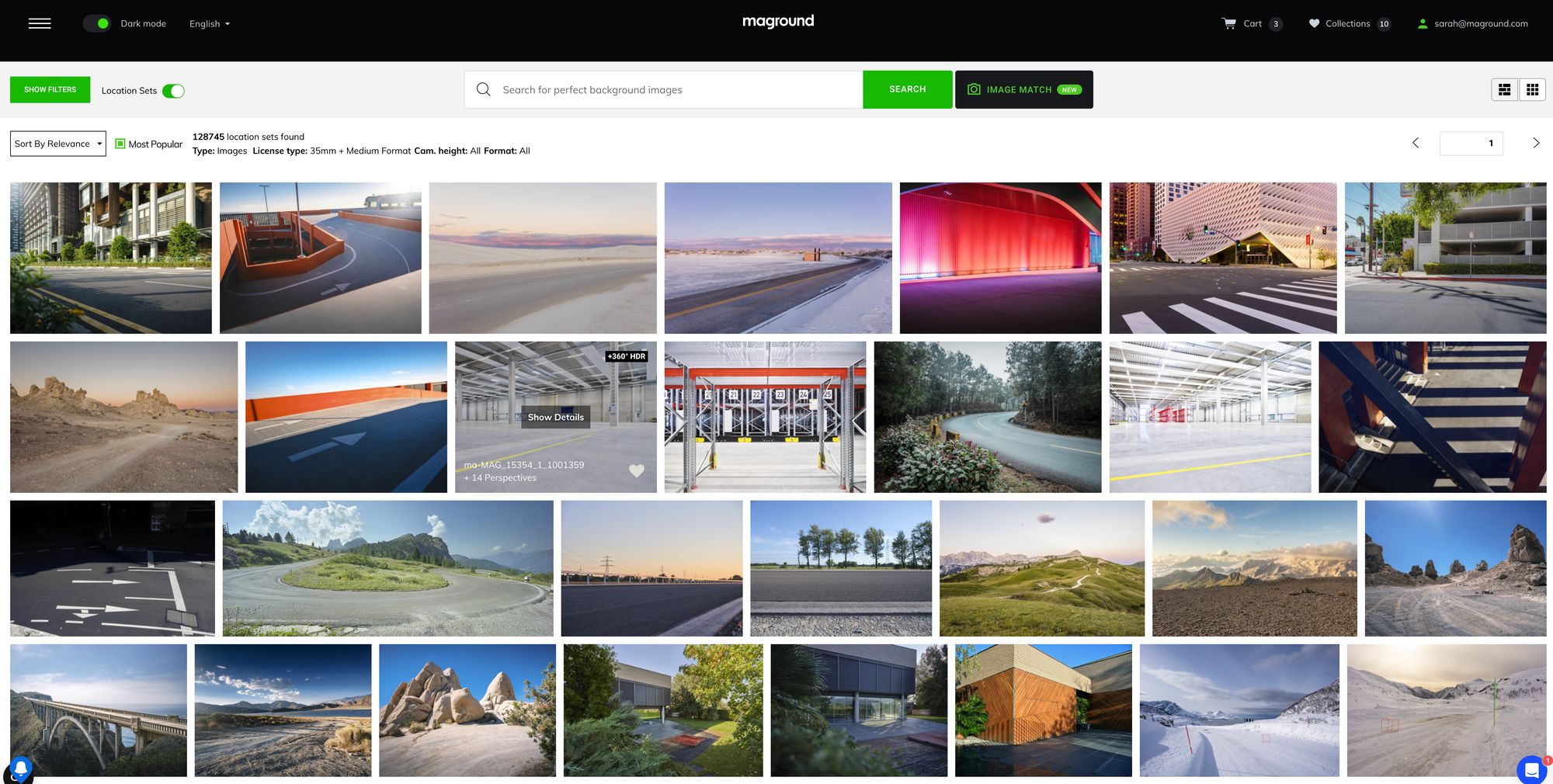 Even more exciting, our library continues to grow, with over 400 contributing photographers constantly delivering exclusive content that you can access instantly with your MAGROUND membership.
Here are some of the key features of the new Subscription and Credit Plan:
360° HDR Domes: Up to 30k resolution. Instant download. Suitable for light or as an environment.
Backplates: Background images shot from different camera angles with up to 11k resolution are grouped in sets.
Instant Downloads: Immediate downloads of all resolutions and file sizes of up to 4GB.
AI-Powered Search: Upload your reference image and get results instantly.
Download History: Re-download assets as often as you like without wasting credits.
Premium Support: Specific usage or help with a particular task? Our experts are here to help you.
Exclusive Content: Subscribers get access to exclusive content 45 days before others.
Monthly subscription: No long-term commitment, full flexibility
With MAGROUND's new Subscription and Credit Plan, you are not just getting access to a vast library but also assets that are ready for projection mapping, the use in Unreal, and Vred applications, and many more. The ultra-high quality and resolution are perfect for all kinds of media content. From interactive 360 media applications to motion video, online configurators, and still image production.
Join the ranks of major car brands and agencies that have trusted MAGROUND for their CGI needs for over 15 years. Elevate your CGI game with the best in the industry. The question is, what's your next CGI idea?
For more information about our new Subscription and Credit Plan, please visit https://start.maground.com/
Keep creating!