Unlocking the Full Potential of HDRi: Introducing MAGROUND's Comprehensive Guide
Dive into the world of High Dynamic Range imaging with MAGROUND's comprehensive HDRi guide, a free resource designed to elevate your digital renders to new heights of realism. Accessible at https://guide.maground.com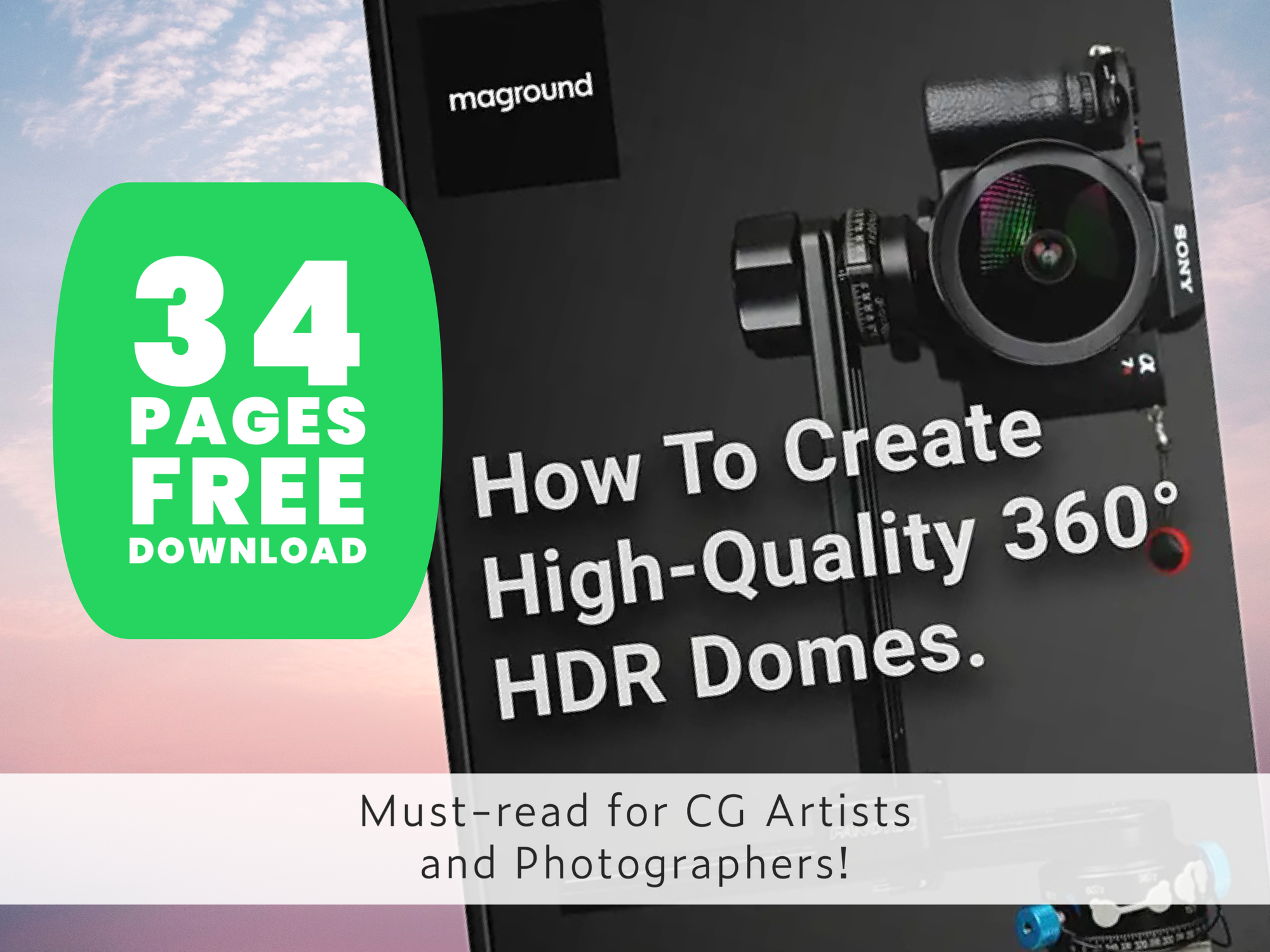 In digital imaging and CGI, High Dynamic Range imaging (HDRi) has revolutionized the way we capture and utilize light and color in virtual environments. Recognizing the pivotal role of HDRi in creating lifelike renders, MAGROUND is proud to present our newly released HDRi guide—a 34-page PDF document full of insights, tips, and best practices for professionals and enthusiasts alike.
What is HDRi?
Before diving into the guide, let's revisit the basics. HDRi stands for High Dynamic Range imaging, a technique that allows for a greater dynamic range of luminance between the lightest and darkest areas of an image. This technology is crucial for artists and creators who strive to achieve the most realistic lighting and reflections in 3D models and environments.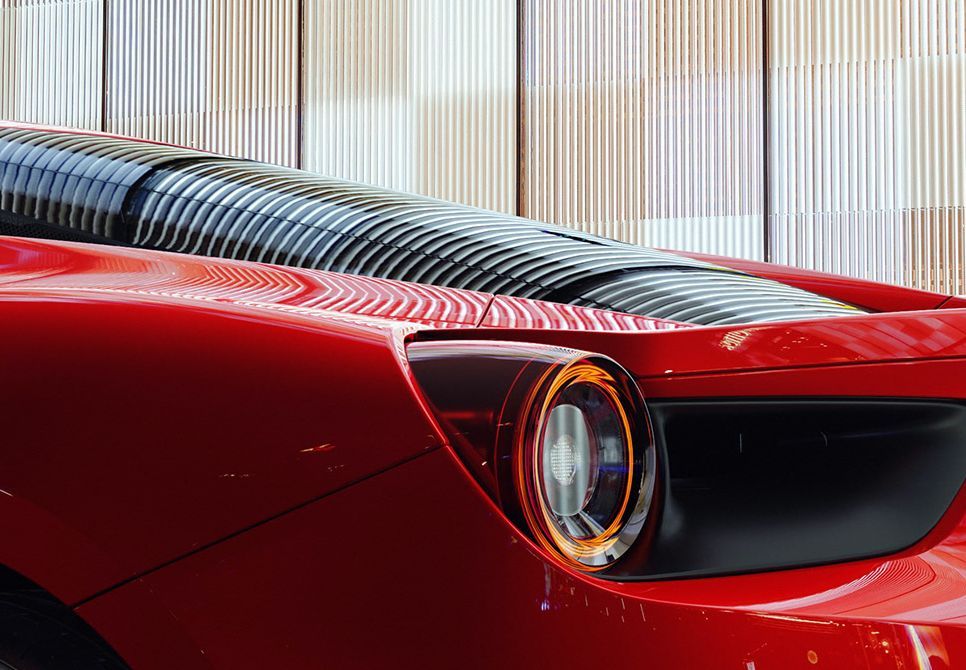 Why an HDRi Guide?
With the increasing demand for photorealistic renders in advertising, design, film, and gaming, understanding how to effectively use HDRi is more important than ever. However, the wealth of information can be overwhelming, and the technicalities can be intricate. That's where our HDRi guide comes in. It's designed to simplify complex concepts and provide actionable advice, whether you're a seasoned professional or just starting out.
What's Inside the Guide?
The guide is an extensive resource that covers a wide array of topics:
Fundamentals of HDRi: Get a solid grounding in what HDRi is and why it's a game-changer for visual content creation.
Shooting Techniques: Learn the ins and outs of capturing HDRi, from equipment to settings.
Post-Processing Tips: Discover how to refine your HDRi for optimal quality and usability.
Troubleshooting Common Issues: Overcome common challenges and pitfalls in HDRi usage.
Case Studies: Gain insights from real-world applications and success stories.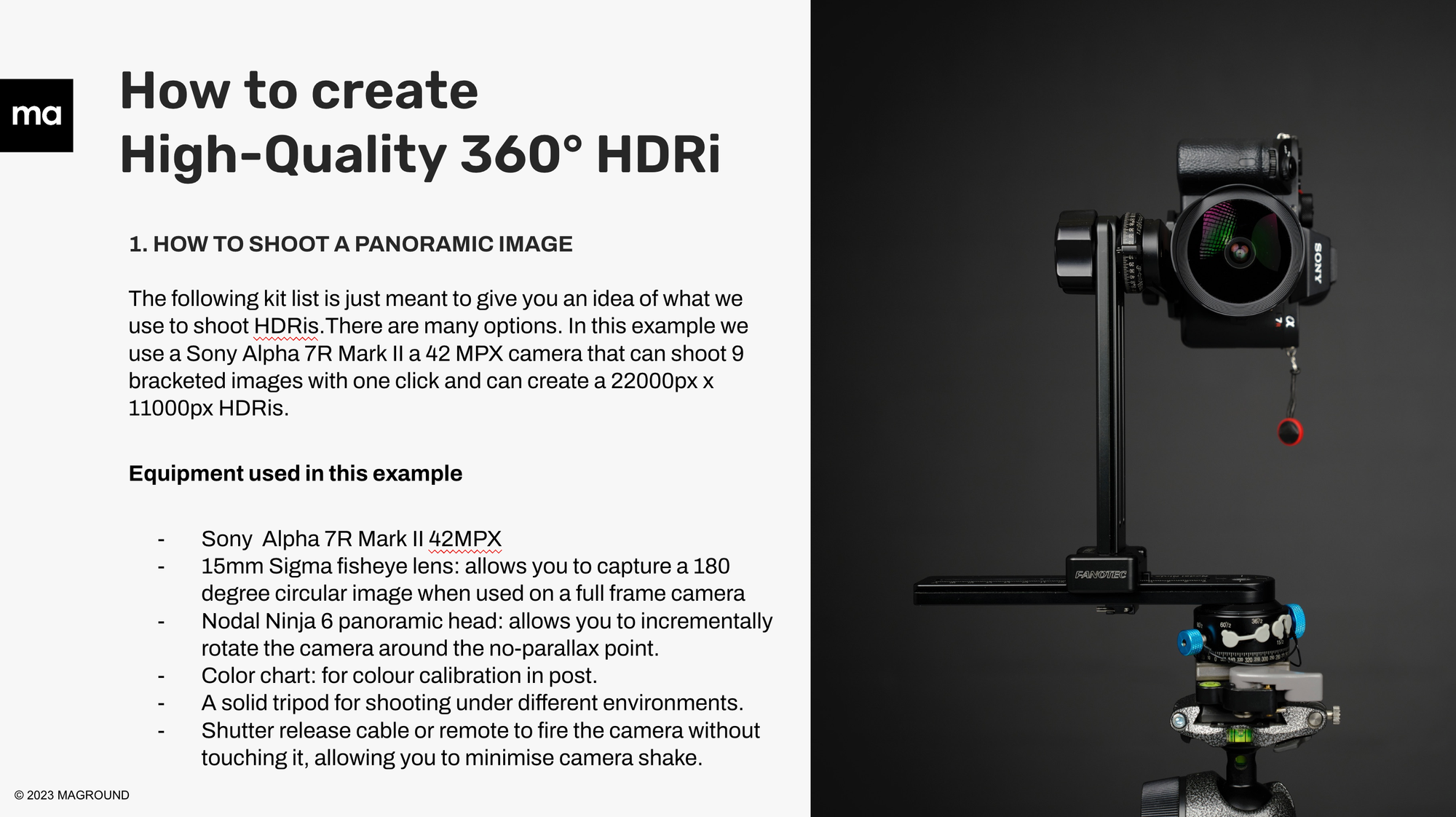 Free Access to Everyone
At MAGROUND, we believe in empowering the creative community by sharing knowledge. That's why we're offering the HDRi guide completely free of charge. It's our way of supporting the growth and development of digital artists, CGI professionals and photographers around the world.
How to Get Your Copy
Ready to elevate your HDRi skills? Accessing the guide is simple. Visit https://guide.maground.com/ and dive into the comprehensive world of HDRi. Whether at your desk or on the go, our guide is formatted for easy reading across all devices.
Join the Conversation
We're excited to hear about your experiences with HDRi and how our guide has helped you in your projects. Share your stories, ask questions, and connect with fellow creators in the comments.
Looking Ahead
The release of the HDRi guide is just the beginning. MAGROUND is committed to being at the forefront of digital imaging resources. Stay tuned for updates, new guides, and resources that will continue to support your creative journey.
We invite you to explore the HDRi guide and unlock the full potential of your digital creations. Happy rendering!