Impressive Showcase at AIF Event: Enhancing Automotive Design with Cutting-Edge Imagery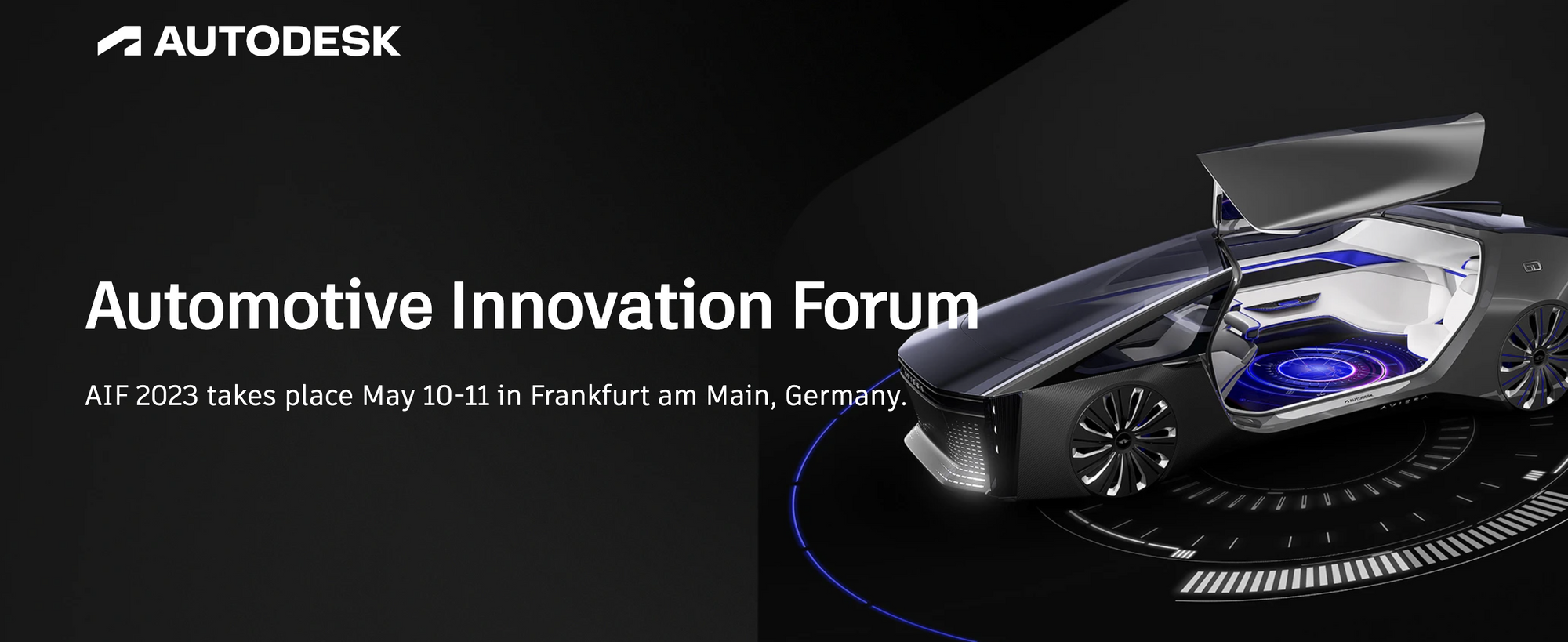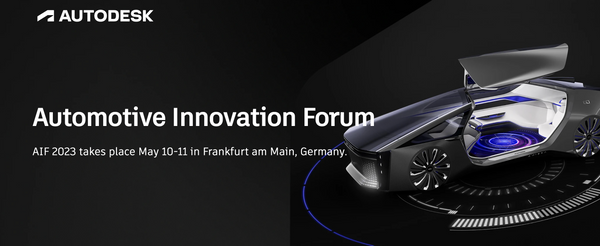 The Autodesk AIF (Automotive Innovation Forum) event in Frankfurt provided an exceptional platform for professionals in the automotive design and visualization industry to gather and explore the latest trends and advancements in technology and design. In collaboration with Mainworks, we took this opportunity to exhibit our innovative solutions and share valuable insights with attendees.
On Stage: On day 2 we took the stage to deliver an insightful presentation on the design stage, focusing on the creation process behind the new 3D scene now available in the VRED asset library. This collaboration between MAGROUND, Mainworks, and Autodesk shows the power of teamwork and innovation in pushing the boundaries of CG environments for automotive design processes.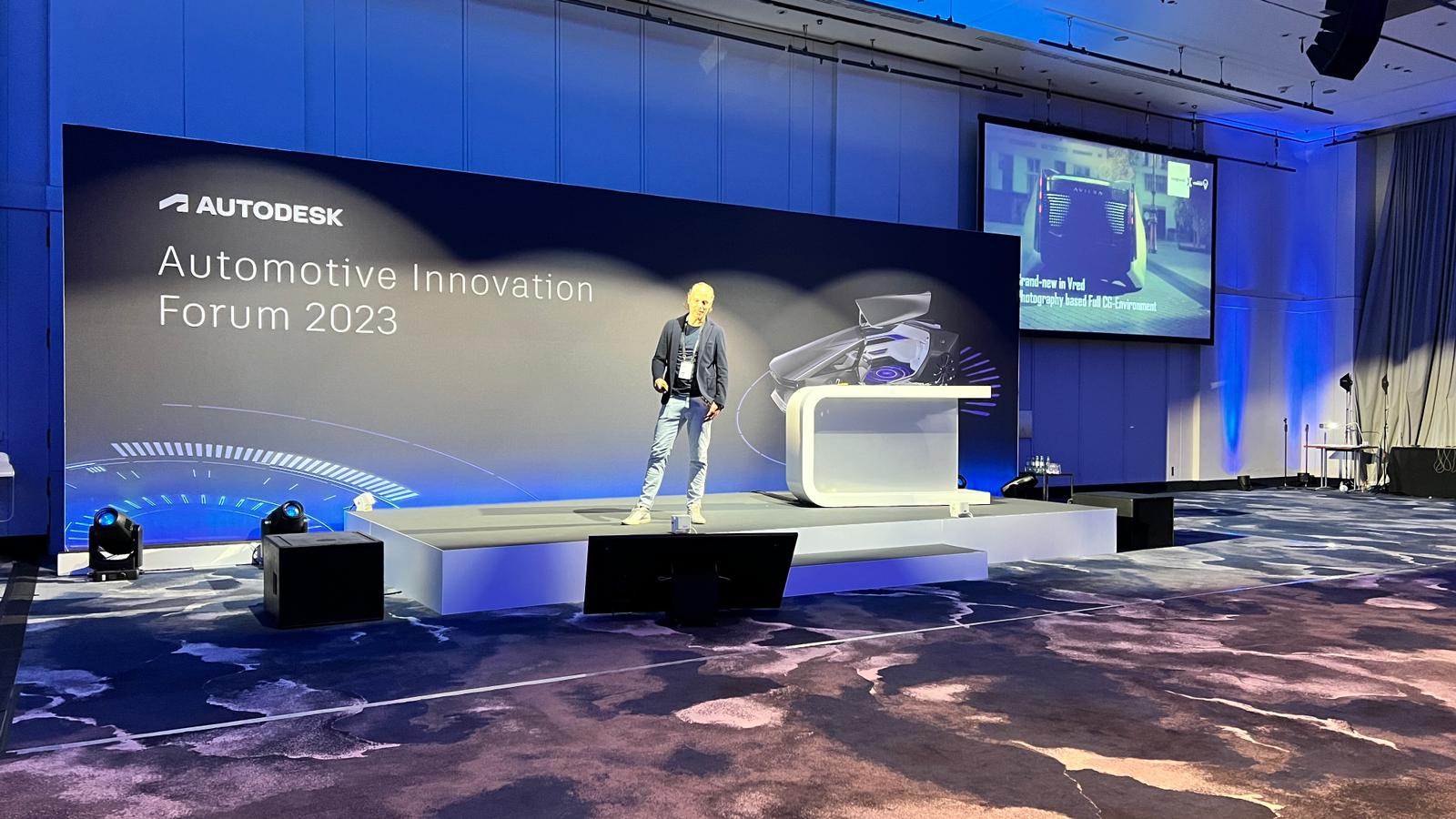 The presentation shed light on the intricate steps involved in bringing the scene to life, showcasing the expertise and creativity of both MAGROUND and Mainworks. Attendees were treated to an inside look at the meticulous planning, technical process, and attention to detail that went into the development of this remarkable 3D scene.
MAGROUND's expertise in providing high-quality location imagery, 360°HDRi, and VR environments played a crucial role in the creation of this scene. By "scouting" our vast collection of location imagery, we agreed on the famous location from Berlin, "Pariser Platz". The ultra high resolution HDRi with more than 50.000px width was the starting point and basis for the scene.
Mainworks, renowned for their proficiency in 3D design and visualization, brought their technical expertise to the collaboration. Their mastery of advanced 3D modeling and rendering techniques added depth and realism to the scene, elevating it to new heights. Through their seamless integration of MAGROUND's assets, Mainworks successfully crafted a visually stunning environment that captivated the audience.
At the Booth: Expert Guidance and Support: MAGROUND's team together with Mainworks was present with its own booth at the event, ready to engage with attendees, answer their questions, and offer valuable guidance. We showcased our deep understanding of the industry and provided insights into how MAGROUND's assets and services can be integrated into various design workflows.

Unveiling the Latest Case Studies: MAGROUND's exhibition at the Autodesk AIF event showcased our latest case studies, providing a comprehensive view of our expertise in the automotive industry. We presented remarkable examples of our collaboration with renowned brands such as KIA, Aiways, Volkswagen, Maserati, AUDI AG, and more. The case studies highlighted how MAGROUND's assets and services have helped these brands bring their visions to life and elevate their designs to new heights.
Cutting-Edge Location Imagery and VR Environments: At the event, MAGROUND offered attendees a firsthand look at their extensive collection of high-quality location imagery, which serves as a valuable resource for automotive designers and visualizers. These assets provide a diverse range of environments that can be seamlessly integrated into design projects, enhancing the realism and immersion of the final result. Additionally, MAGROUND showcased VR environments, which enable designers to explore and experience their designs in a virtual space, facilitating better visualization and decision-making processes.
Enhanced Design Possibilities with 360°HDRi: One of our standout features offerings is our 360°HDRi (High Dynamic Range Imaging) library. By providing accurate lighting information and capturing the complete range of lighting conditions, MAGROUND`s high resolution, 32 bit HDRIs empower designers to create more realistic and visually striking visualizations in 3D of their designs. This technology opens up new possibilities for automotive designers, allowing them to accurately visualize the interplay between their designs and their environment, ultimately leading to more impactful automotive creations.
Exciting Collaboration: During the Autodesk AIF event, MAGROUND proudly announced their collaboration with Autodesk and Mainworks in creating a new photography-based Full-CG-Environment for the Autodesk Vred asset library. The new scene is available for free to the Vred subscriber community. This collaboration showcased the power of synergy between industry leaders and resulted in a super photo-realistic full CG virtual environment. The release of this scene in VRED's asset library was eagerly awaited and will undoubtedly inspire automotive designers.
In conclusion, MAGROUND's presence at the Autodesk AIF event showcased their expertise in transforming automotive design process through cutting-edge imagery solutions. With an impressive array of case studies and collaborations, they demonstrated the value of their assets and services in elevating design visualization quality. MAGROUND's commitment to providing guidance and support further solidified their position as a trusted partner for automotive design professionals. The collaboration between MAGROUND, Mainworks, and Autodesk exemplifies the potential for innovation and collaboration in the automotive industry.